All The Pivot Parts You'll EVER Need
Posted: | Author: Bobbi
Have you visited the newly renovated Direct Pivot Parts Website? It is more user-friendly than ever before! Complete with price searching and brand compatible categories! All the pivot parts you'll ever need are now right at your fingertips at unbeatable prices.
See A Picot Part Out of Your Price Range?
No worries! Direct Pivot Parts offers a Low-Price Guarantee Price Match. We will match or Beat Any Competitor. Send us their printed online advertisement, and we will show you that we can do better.

Have Irrigation Maintenance and Repair Questions?
Watch our helpful how-to videos. Each video goes step by step, so you can maintenance and repair all on your own. Still have questions? No worries, write your questions and comments in the chat at the bottom of the screen! If we do not have a video that covers what you are looking for, let us know and we will cover your questions in our next videos!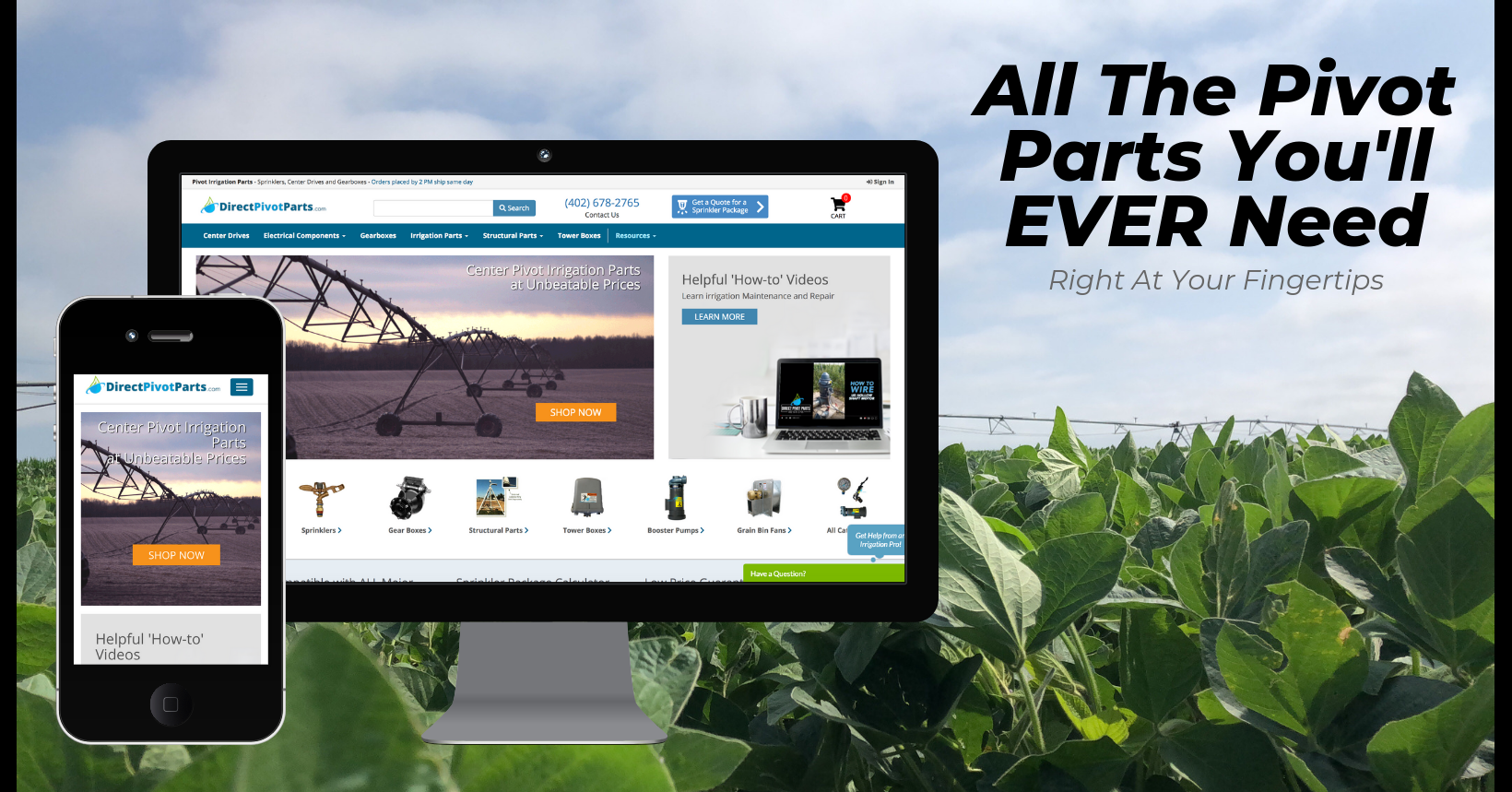 ---